TT Cycle's Exclusive Primary Drive
For Panheads and 4 -speed's with tin primary
Breaking News
Recently Purchased new equipment
To manufacture Primary cases in House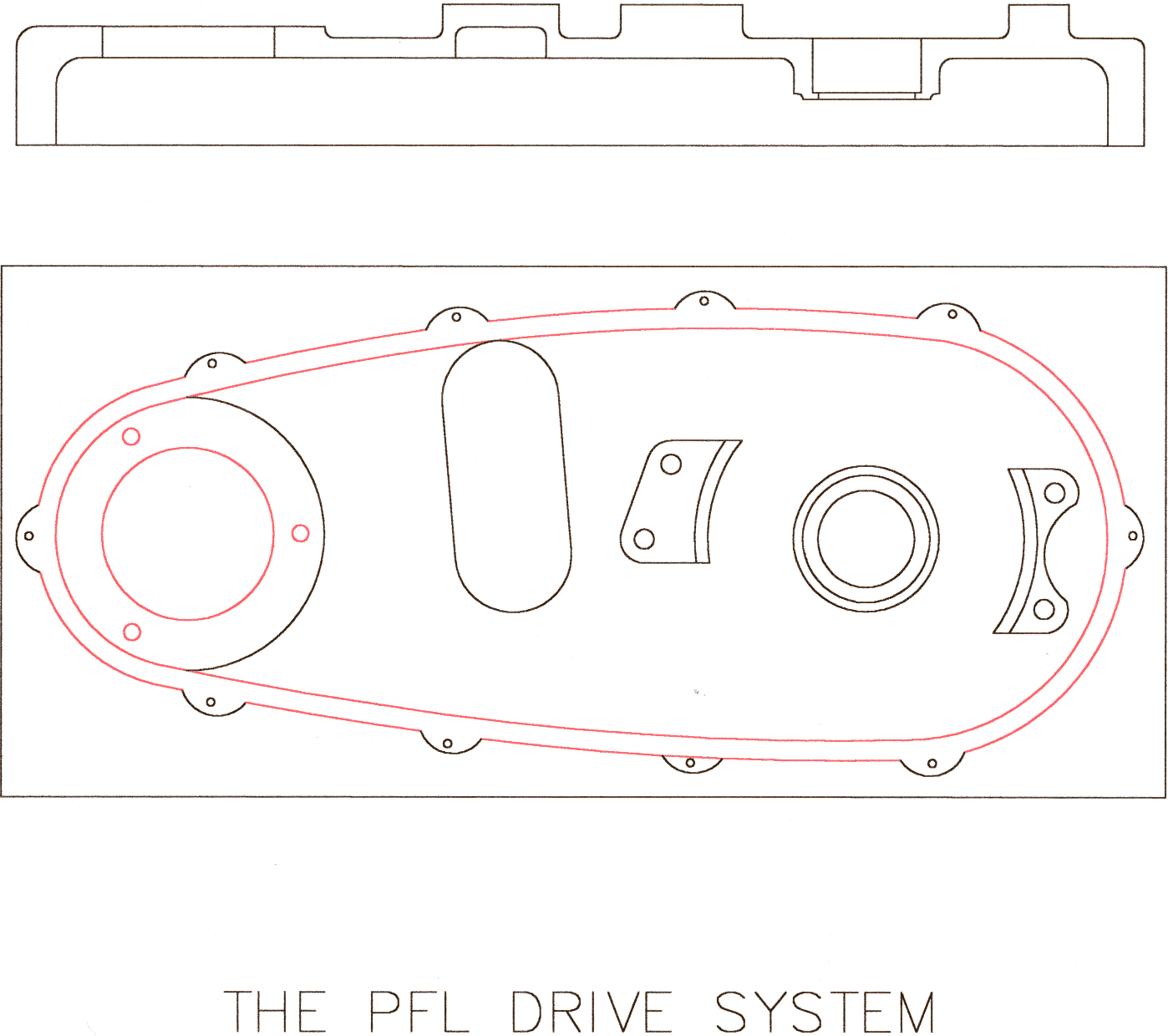 If you're tired of breaking belts and don't want to mess with going back to a noisy, messy, total loss stock system - than this IS the drive system for you.
Putting this system together requires changing of the motor sprocket shaft (output shaft), transmission case and transmission mainshaft. All this is in addition to the expense of the primary itself which is made out of billet aluminum.
This "PFL" System is designed to retain stock outer cover but made to be able to put as much power to the ground as you can make. It is easily updated to a newer style clutch such as a Barnett " Scorpion" and has an enclosed chain system similar to the newer Evo bikes.
"PFL Drive" is not for the meek - this is designed for serious applications and serious riders. Call us and talk to Tom to decide if you have what it takes to run our "PFL Drive"!